Home (amp tone and effects placement)
---
Emery Sound: Spotlight - 8 watt Class A 1x10 tube combo, $1199 list, $799 street
Volume and tone knobs. $1000. Tube rectifier. 6L6, single-ended Class A. Can use 6V6 instead. 10" alnico Mojo speaker. Polished wood front, see-through sides, no back. Wood: Birch, Mahogany, or various exotic. Various natural and color wood stains are available: natural, amber, red, orange, purple, blue, green.
Dominatrix 15 watt head available. Separate cabinet for 12" speaker available. Separate reverb unit might be available.
Emery Sound
Curt Emery
1731 Lexington Av.
El Cerrito, CA 94530
(510) 236-1176
emerys at earthlink.net
Official product page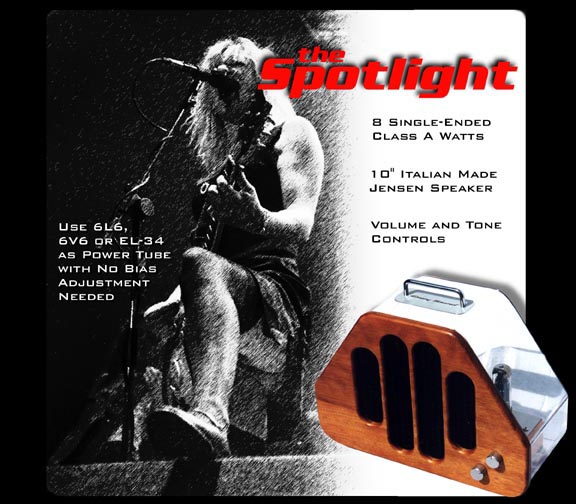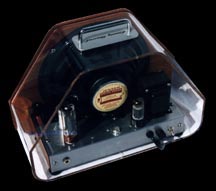 Dominatrix -- 9 watts or 15 watts:
These photos/ads: copyright Emery Sound.
[to do: harmony central, dejanews, product page. No harmony reviews 6/17/99.]
DejaNews query: emery and spotlight
[to do: verify query]
---
Amptone.com ultra gear-search page
---
Home (amp tone and effects placement)