Home (amp tone and effects placement)
---
Kendrick Power Glide Attenuator
Kendrick Power Glide. 2-rackspace power attenuator. 10 presets. True bypass. Slave output. Variable attenuation. Slave trim control. Guitar Player Jun 97. $399. options: 2/4 ohm or 8/16 ohm.
Started shipping around January 1999.
Kendrick official product page
Six-position switch: True bypass, 3, 6, 9, 12, 15 dB attenuation. The rack ears are removable for floor mounting. It is a 2 rack-space height.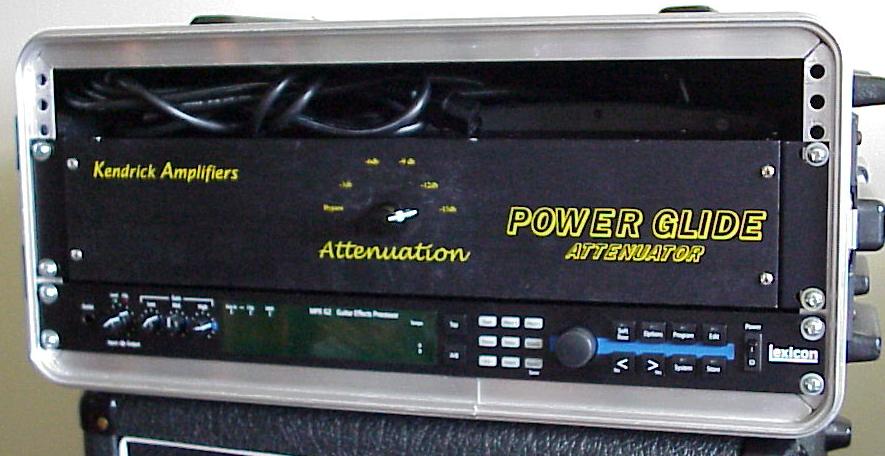 Photo provided to Amptone.com by Sean Moran.
---
Research links
kendrick "power glide"
+kendrick +"power glide"

Click these custom links to find the latest information and discussion about this product.

Article at Harmony Central (pending)

user reviews for this manufacturer at Harmony Central (effects section)

search newsgroup postings at Deja.com for kendrick AND "power glide" - 17 hits

search newsgroup postings at Deja.com for "power glide" - 17 hits

search newsgroup threads at Remarq.com
---
Amptone.com ultra gear-search page
---
Home (amp tone and effects placement)