Home (amp tone and effects placement)
---
Rare Effects
That site has interesting gear. The Super Randomatic is one of the interesting clips. Another is the techno processor: the Electro-Harmonix Microsynth. I think the Fuzz Factory could be more interesting than the clip I obtained from ToneFrenzy. I have yet to listen to Real Audio .ram files from there though.
There is another aspect of ToneFrenzy's approach that could be improved: they are doing the equivalent of testing the sound of power tubes without speakers, then testing speakers without power tubes. Yes, you get some valuable information by testing components in isolation, but you also get some by testing components together. We need to blast out into permutation-space, in a great combinatorial explosion of fx, tube types, and speakers. What does class A sound like compared to A/B? Don't just explain; upload clips so people can *hear*.
We will see an explosion of Gear Tone videos -- it only makes sense. The alt.guitar.amps Official Tone Frenzy CD sampler video collection.
I want to try virtual amps interfacing with a power-tube/guitar speaker/mic, but stompboxes remain the best way to explore sonic space. However, if there were a really good online user interface, with hardware generic knobs and sliders to control it, then I really might go with a software-based system, with all but the power tube/spk/mic processed in software.
Still, one good approach is to use fx pedals and amp-head knobs to dial in a tone, and only then transfer those settings into a digital preamp/processor or software.
I am very interested in GUI guitar gear, *except* for the power tube/spk/mic loop. AmpTone.com is very techno-friendly. I love a lot of the Intelligent Techno and breakbeats sound, and am working toward connecting techno with the knowledge of SRV's best recording engineer.
[rare fx]
SuperRandomatic samples at Tonefrenzy.com

[rare fx]
[rare fx]
EH MicroSynth samples at Tonefrenzy.com

[rare fx]
[rare fx]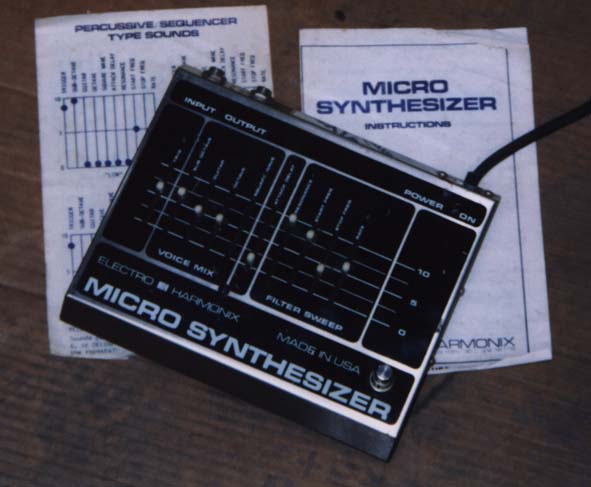 [rare fx]
[rare fx]
Boss PH-3 Phaser - can do endless up, endless down.
---
[rare fx]

xxx - mentions Pete Cornish Dummy Load Box 8 ohm used by Dave Gilmour for easing the talkbox.

[rarefx]

power attenuator to ease talkbox - "I was talking to my buddy, Jerry, about talkboxes recently, and we both agreed that the use of a Power Soak, Hot Plate, Marshall PowerBrake, Altair Power Attenuator, or similar product would be a good way to save your talkbox driver if you use it with a really large amp. Besides, if you own one of the aforementioned devices, you probably don't use it aside from recording and the occasional low volume practice session at home. So dust it off and add it to your onstage arsenal when you perform with the talkbox. You'll keep your amp and the talkbox happy."

[fx pgs?]

Official product page for DL4 Delay Modeller - Line 6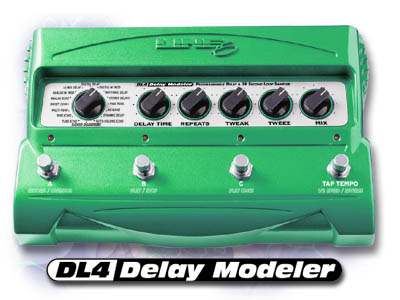 Line 6's DL4 Delay Modeler evaluation - James Santiago
[fx pgs?]
Boss effects page - [make sure I have a working link to this] This only has some of their gear.
[fx pgs?]
[fx pgs?]
---
[fx pgs?]
Official product page for MM4 Modulation Modeller - Line 6
Line6MM4
[fx pg? pts ped?] upload pic of my fx case
---
Amptone.com ultra gear-search page
---
Home (amp tone and effects placement)