Home (amp tone and effects placement)
---
Top Hat: Portly Cadet. 5 watt tube amp. $650 street.
$539 at Electric City Music - Single-ended Class A 6V6, 12AX7, 5Y3 rectifier. Boost & Bright Switches. 8" Speaker -- This amp is voiced much like the vintage Supro Amps, with much more available gain than a Tweed Champ or Champ-copy. The very cool Portly Cadet is IN STOCK in several color options.
top hat info - is Portly listed here yet?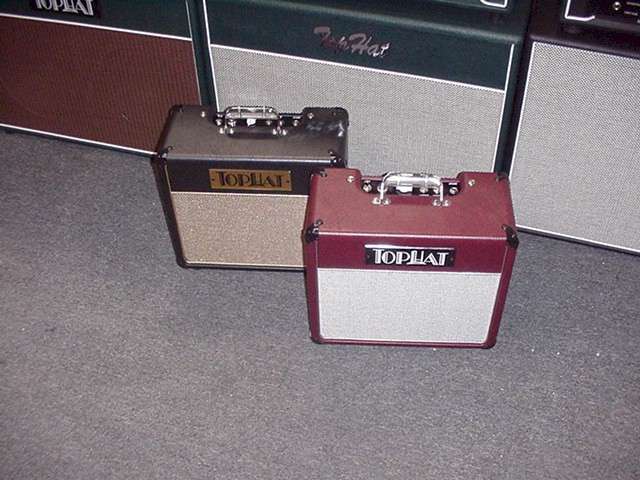 Harmony Central reviews: Portly Cadet
Fat Sound Guitars - Top Hat page
$700 list.
5 watt modified Supro ala' Zep I with 1-8" speaker, 1-6V6, 1-5Y3, and 1-12ax7. Features one volume control and a switch for boost and bright functions.New cosmetics include leather grained tolex in black or burgundy, black plastic amp corners and a clear acrylic handle.
Awesome looking and sounding, The perfect low power raunch machine!
Top Hat TC-PC Portly Cadet, 5watt Combo w/8" speaker, list: 649.00
Deja.com Newsgroup postings about "top hat" and "portly cadet"
---
Amptone.com ultra gear-search page
---
Home (amp tone and effects placement)